Types of Real Estate Assets
As a Passive investor, it's important to choose the right Real Estate Asset to invest in. Following are the main categories of Real Estate Assets.
⦁ Residential
⦁ Single-Family
⦁ Multi-Family
⦁ Commercial
⦁ Office
⦁ Retail
⦁ Industrial & Logistics
⦁ Hospitality
Each of these assets have their own characteristics that determine its demand in the market & return potential. And not all of them perform similarly during a recession or downturn. Obviously, you need to carefully understand and invest in assets that can generate smooth & long-term passive cash flow.
Single-Family Home
These are stand alone or individual homes that are designed for a single family's dwelling. These Single-Family Homes are mostly purchased for self-consumption or own residence.
Depending on the State the property is located, there may be different regulations for these assets. However, during a recession or period of low economic growth people either lose income or the cost of debt increases that makes purchasing these Single-Family homes costly & un-economical. Making them unattractive for Real Estate investors.
Multi-Family Property
Any residential property containing more than one housing unit is call a Multifamily. These properties are typically used for rental income.
During a recession when purchasing a home becomes less feasible, potential home buyers also become renters, thereby continuing a steady cashflow even during economic downturn. That's one of the main reasons multi-Family is considered as "The Most Recession Proof Asset."
Even in times of Inflation and Recession, Multifamily Real Estate investment provides great paybacks and balance your portfolio. Real Estate giants from all asset classes are including Multifamily in their portfolio, for eg. –
Empire state Realty trust owner of Empire estate started adding Multifamily property to its portfolio, Starting 2021 (Source WS Journal) . Silverstein properties raising 1.5 million $ fund for converting office buildings into apartments. Covid-19 pandemic likely rise demand of remote work and decrease the office demand.
Some examples of multi-Family are Apartment buildings, Gated Low-Rise Communities, etc.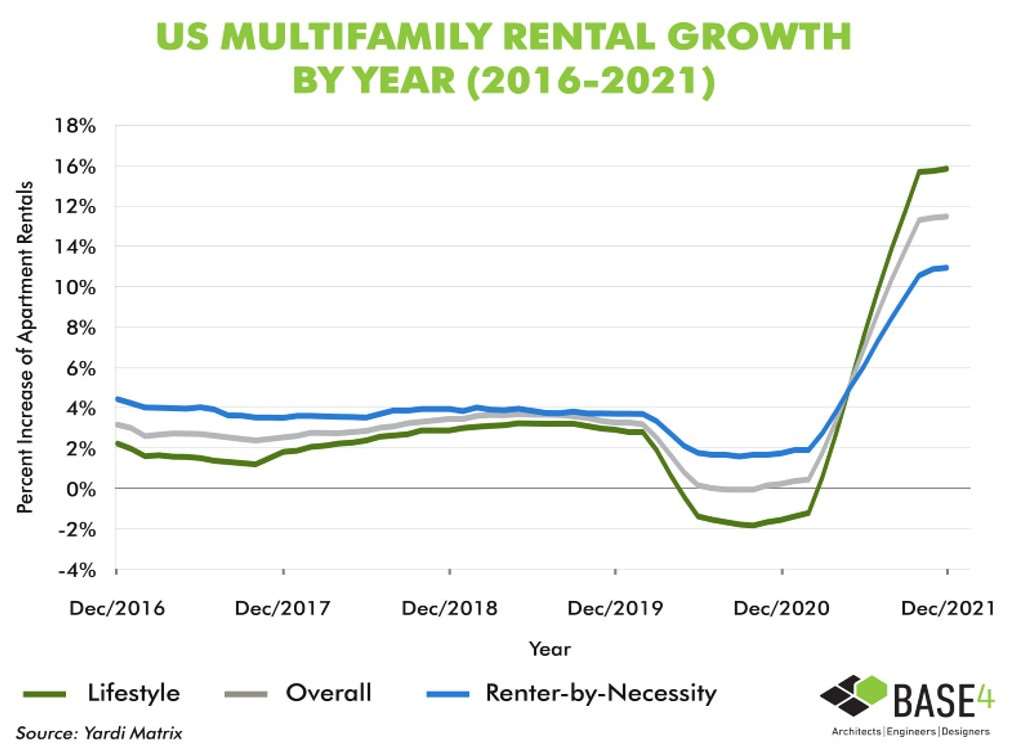 Top Multifamily Investment Cities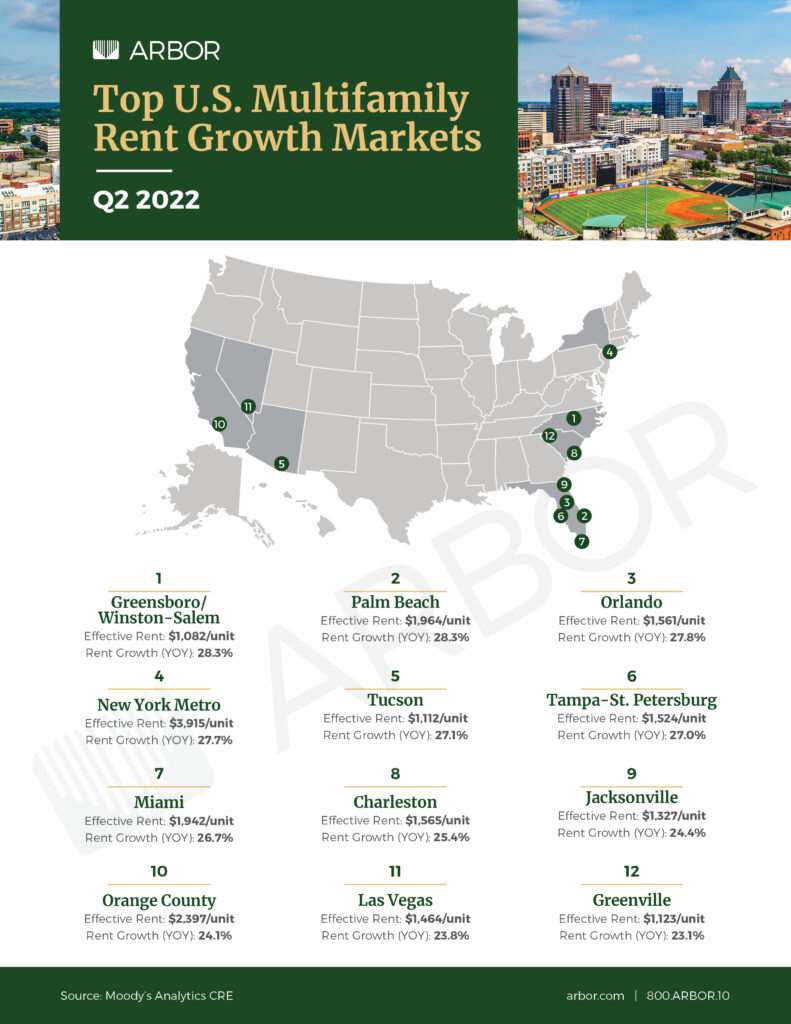 One of the top markets for Multifamily Passive
investment in 2022 are.
 North
Carolina
Florida
New York
Arizona
California
Texas